Interested in becoming a domiciliary social care worker?
Domically social carer workers, in our opinion, are the hardest workers of all care workers. You will be traveling throughout the community, often alone, visiting individual clients in their own homes.
No person you visit is the same and you never know what you maybe facing. You will need to be friendly, caring and able to adapt to different situations and to different personalities.
You'll be responsible for administrating medication, monitoring client's health and wellbeing, including monitoring skin integrity, weight, physical and mental health. You will be using equipment such as standing aids, ceiling tracking, mobile and bath hoists. Fitting appropriate slings and slide sheets.
We will provide you with all the training and support you need and before you know it you will providing a professional service helping to bring people home from hospital and keep families together by preventing the need for them to go to a residential home.
You'll also build a relationship that can transform lives.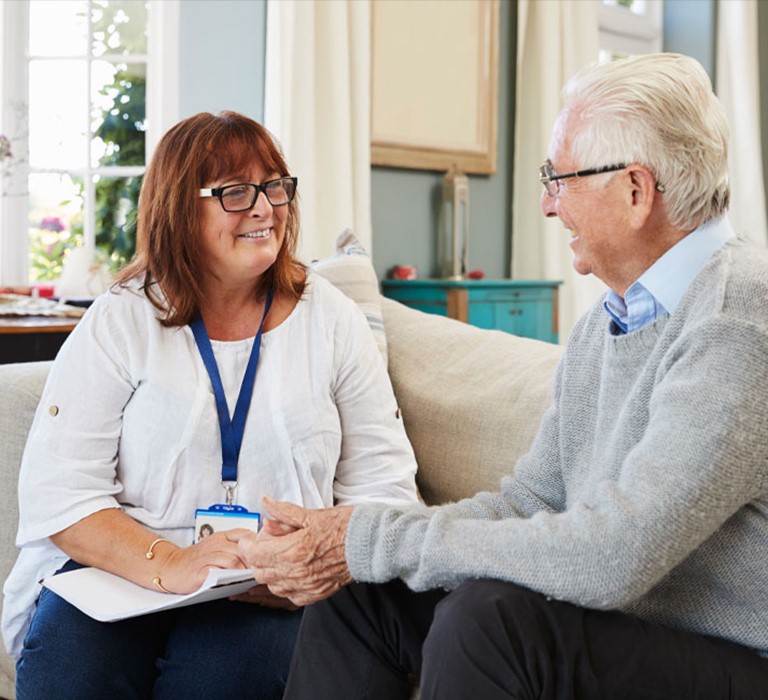 We run several shift patterns but the most common is the 7am to 3pm, which includes 2 weekends a month. The 4pm-11pm can vary from 2 nights to 6 nights a week and again is 2 weekends a month.
A career in domiciliary care is challenging but it is also very emotionally rewarding. No experience is needed as we provide all training in our inhouse training facility.
If you would like to speak to us, then please feel welcome to call us, email us or pop into our office between 10am and 4pm Monday to Thursday, and we can discuss the role further.
To arrange an interview please contact us on 01495 221666 or email us recruitment@prideincare.com. Alternatively, contact us on the webchat and we'll get back to you as soon we have someone available.